Furniture for Every Workplace
No matter what kind of office you have, the furniture you choose to incorporate into your workspace is essential to the comfort of your employees, customers, and guests. Good or bad, office furniture reflects on your company and the way you do business.
At Total Office Concepts, we're dedicated to providing high-quality, comfortable, and stylish office furniture at competitive rates. Our catalogue includes a diverse array of options across a variety of industry sectors: 
Corporate Office Furniture
Healthcare Furniture
Hospitality Furniture
Call Center Furniture
Education Furniture
Government Office Furniture
Bank/Financial Furniture
From classic to modern styles, from brand new to used office furniture—the Total Office Concepts team has you covered.
The importance of ergonomics to employee health and wellbeing cannot be understated. We offer a variety of ergonomic office solutions, including ergonomic seating and sit/stand desks, that encourage good posture and range of movement throughout the work day.
Need help picking out office furniture? Leave the particulars of office design to the experts! Our design teams work with you to design a customized solution for each area of your office, making your workplace both aesthetically pleasing and productivity-enhancing. 
Reimagine Your Office Space
With our Square One office dividers, you can redefine any room or office. The solid wood dividers can help create more usable space, add a bit of privacy, or designate areas for particular tasks. Ask about our Square One office dividers and we can help you determine if they're a good fit for your home or office needs.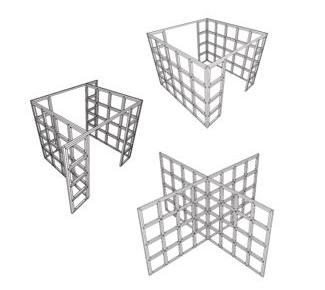 Shoot our office team a quick email and we'll get right back with you.